Our First Foursome Smiles ...
Picture taken @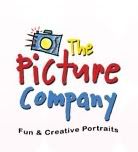 Two days before Honey left for work, we had our first ever Family Picture of four. I was so elated to see that we literally had a picture perfect foursome. Oh these three boys who turned my life into a roller coaster ride!

Like a cliche goes ... they complete me ... simply because they are my life ... my breath ... my everything ...