My First Ever Pregnancy Portrait
Pictures taken @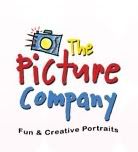 It costs me an arm and a leg for this photo shoot. But the heck with the money! I'm not forever big bumped anyway, hahaha! It should have been a family portrait, but Honey just left right after I turned eighth month (I preferred my 8th month to do the pictorial so my tummy will appear super expecting, hehe), so the frenzy preparations and schedules of his pre-departure halted my dream, that our first ever foursome picture, be on a form of a "pregnancy portrait".

Anyway, it was really a fun experience doing this shoot. It was my first time since I never had one with Jett. Picture Company really took care of the privacy of the engagement. Wherein nobody was allowed to enter the studio itself, only me and the young and chic female photographer, 'til we were done. Even Jett has to stayed outside (in the reception area) after our pictures together was taken, so he won't interfere with our session. They made it discreet coz the Mom has to bare out some skin, just to highlight the aesthetic side of the pregnancy. It took us nearly two hours to wrap-up.

Hmmm ... I think the pictures are tastefully done. After all, I feel like I'm on my sexiest whenever I'm pregnant, so I might as well flaunt it ... otherwise ... I won't dare pose like such behind lenses ... eewwww!