We just turned 1 !!!
October 29 .... weather is great ... it's TGIF ... gifts are ready ... reservations are confirmed ... clothes are suited ... we had a good night sleep .... spirits are high ... it's a P-E-R-F-E-C-T day to celebrate our .... FIRST YEAR WEDDING ANNIVERSARY!!!

I've been planning, preparing, thinking, and believe it or not ... even dreaming, about this day. I consider this day as one of the most momentous celebrations in our married life. We may forget about our second, third, forth, and so on and so forth .. but, we can never forget about our first.

I started the day by going to Maboonkhrong and buy gift box and ornaments for my surprise gift to my husband. I went home and fixed/decorated my present. Then, I re-confirm my another suprise dinner reservation. I called an express delivery shop just near our house, and send my gift by parcel.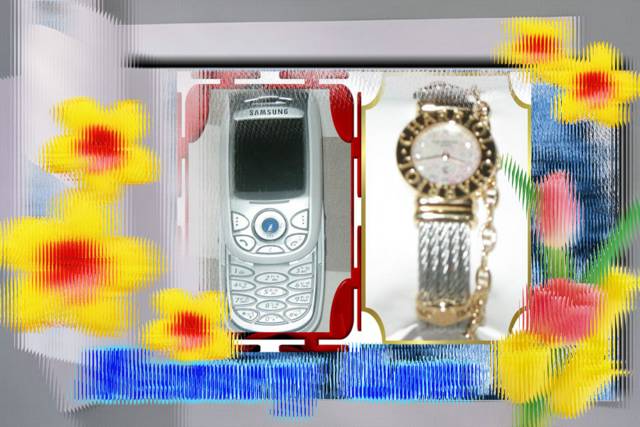 Because everything is a suprise, I pretended not to be too much excited and act as if, it was just an ordinary monthsary celebration. My husband has no idea on what will happen that day.

Bobby learned about our dinner date through an alarm, yes, an alarm I set in my gift ... but before that, he was so astounded to receive my present from an express guy, plus, he told me, It did not come into his mind that I will buy him a gift, because he said, whenever he mentions about our (supposedly) movie date, I showed no interest at all. Well, element of surprise always keep the fire burning :) ... that's the secret ....

We arrived at the place around 20:30. Vertigo Restaurant is at the rooftop of Banyantree Hotel located in Silom, it is an open-air resto at the 61st floor. I think many of my sisterettes here in Bangkok have gone to this place already. Because it's a weekend, and it is a me-and-you-only day, there are many couples also dining-out, both foreigners and locals. In some tables, there are some families taking time-out from a busy week.
Foods are luscious,
I'm not typical about foods, but I really like their grilled pork with mushroom sauce on top, Bobby ordered steak. More on that, complimentaries are most delightful for me. One of a kind in-house scoop of ice cream, one each, and chocolate bar that im still craving till now.


To sum it all, the place really touches our hearts. Next to cruising, I find this abode so very romantic. We can even see the moon celebrating with us, dinner with candlelight, wind dancing with my hair, fantastic food, great view, and mostly, sharing the night with the person whom I love most. I believe ... this is the best night of my life ...

surely....
How can I forget about my first? ....